In the Virtual Showroom you will find detailed information on Durst printing systems.
The pinnacle level in wide format printing
The Durst P5 500 is the most efficient 5-meter large format printer with LED curing technology for unattended production. With a printing width of 5.2 m, it is suitable for many roll-to-roll applications. An integrated roll support greatly simplifies media loading and changing. Rolls can be processed in single, dual and triple mode - in dual mode even asymmetrically.
Retractable mesh printing system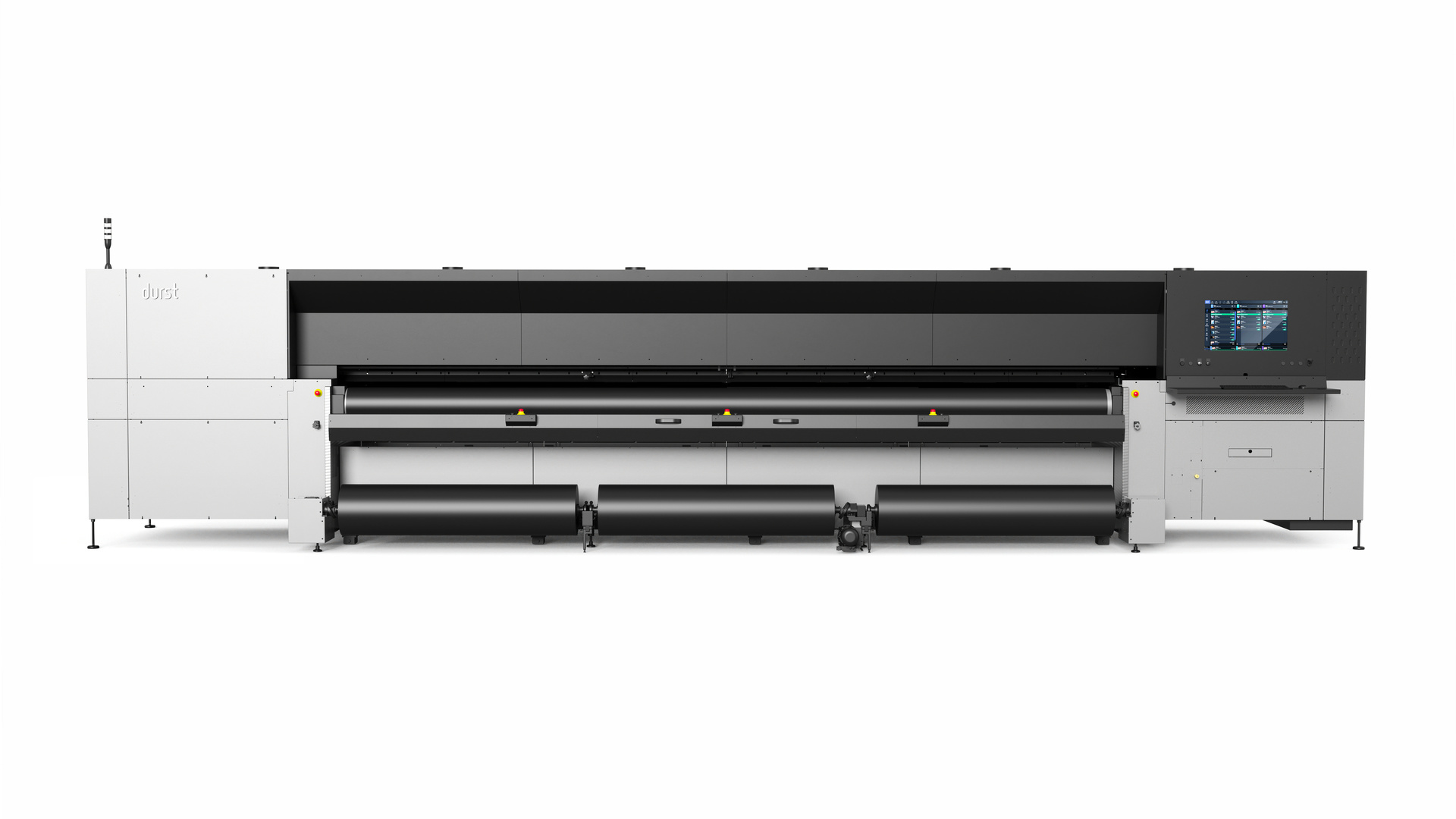 Inks
Our dedicated LED ink system for P5 provides optimum performance for a wide range of roll applications:
> LED ROLL
> LED FLT