In the Virtual Showroom you will find detailed information on Durst printing systems.
The hybrid printer that elevates the efficiency in your production cycle.
The P5 210 is the hybrid solution for roll and board printing up to 2.1 m and reaches in the High Speed version a productivity up to 500 sqm/h (5,400 sq.ft/h). Fast media change, easy mainteanance handling and full safety render the printing process a way more efficient.
Durst P5 Double 4 (D4) - for a new level of performance
Durst Relief - (Hapt & gloss effect)
Multiroll - Multiple loading positions for dual and single roll
Multitrack 6 - Six independent sensor control printing queues
Corrugated printing in single and dual track mode
< 60 sec for media change
Up to 500 sqm/h (5,400 sq.ft/h)
Up to 7 cm (2.8 inch) media thickness with HS version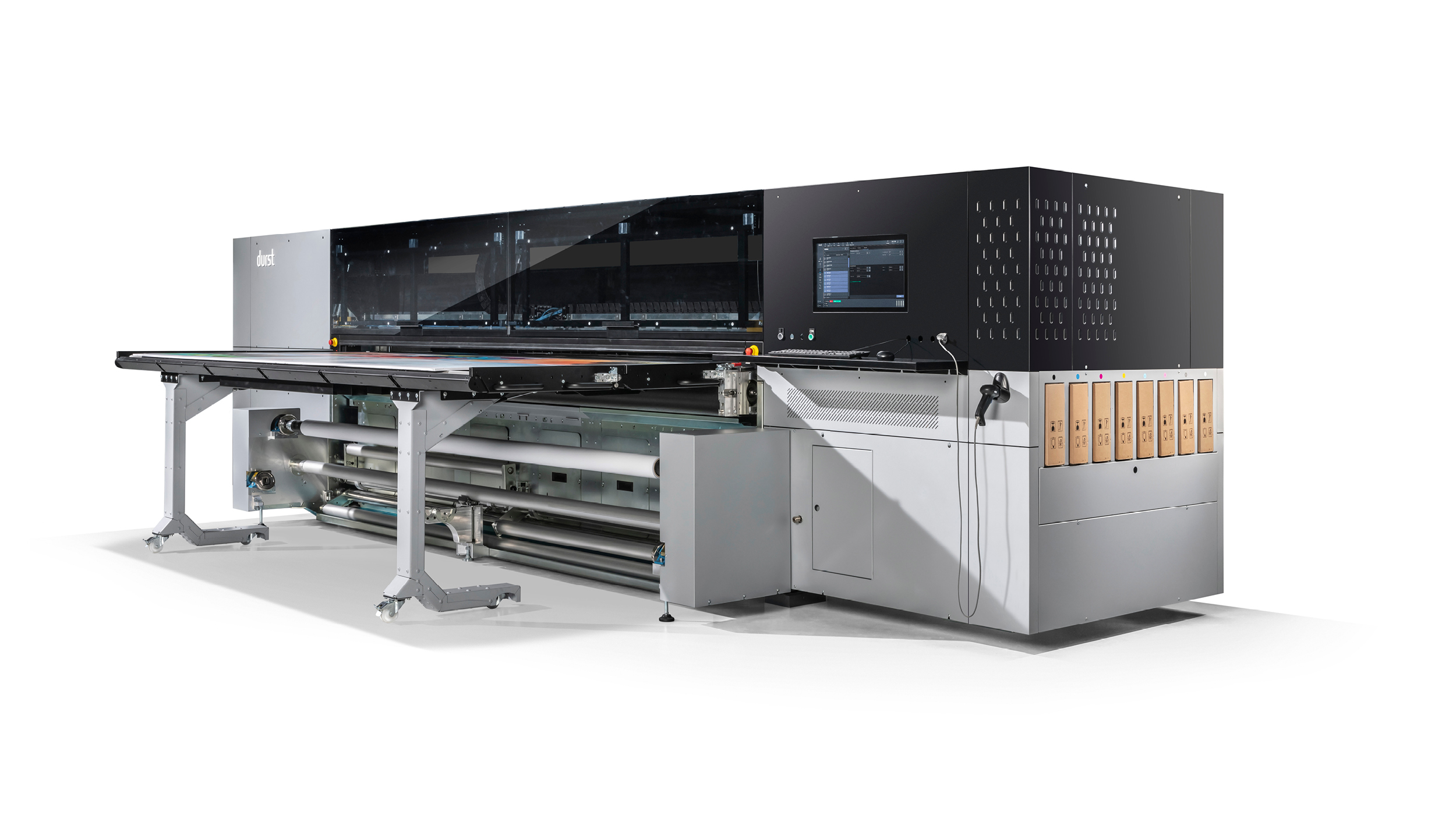 Inks
Our dedicated LED ink system for P5 provides optimum performance for a wide range of board and roll applications:
> ATURION LED
> ROLL LED
> POP FLEXIBLE LED
> RIGID LED
Software
Our Durst Software enables to efficiently streamline printing production and processes:
> DURST LIFT ERP
> DURST SMART SHOP & EDITOR
> DURST WORKFLOW
> DURST ANALYTICS