LFP & GRAPHICS

Label & Flexible Packaging

Ceramics

Software
LFP & GRAPHICS
Label & Flexible Packaging
Ceramics
Software
Label & Flexible Packaging
Ceramics
Textile
Overview
In the Virtual Showroom you will find detailed information on Durst printing systems.
Gamma DG - Single Pass Digital Structure Printer
TECHNOLOGICAL INNOVATION
The revolutionary Gamma DG Series is designed for digitally printing structures in high definition on flat tiles with ceramic glazes, maintaining the esthetical characteristics, technical properties and economic benefits of traditional ceramic glazes.
The visual and tactile effects obtained with Gamma DG make the final product look extremely natural and hardly distinguishable from natural materials.
Revolutionary single pass digital structure printing technology
Proprietary Durst "RockJET-TM" print head and "VariStructure-TM" glaze jetting technologies
New optical and haptic effects for extremely natural look and feel
True waterbased glazes with large particle size (> 45 microns)
Glaze laydown up to 1 kg/m2 @ 20m/min.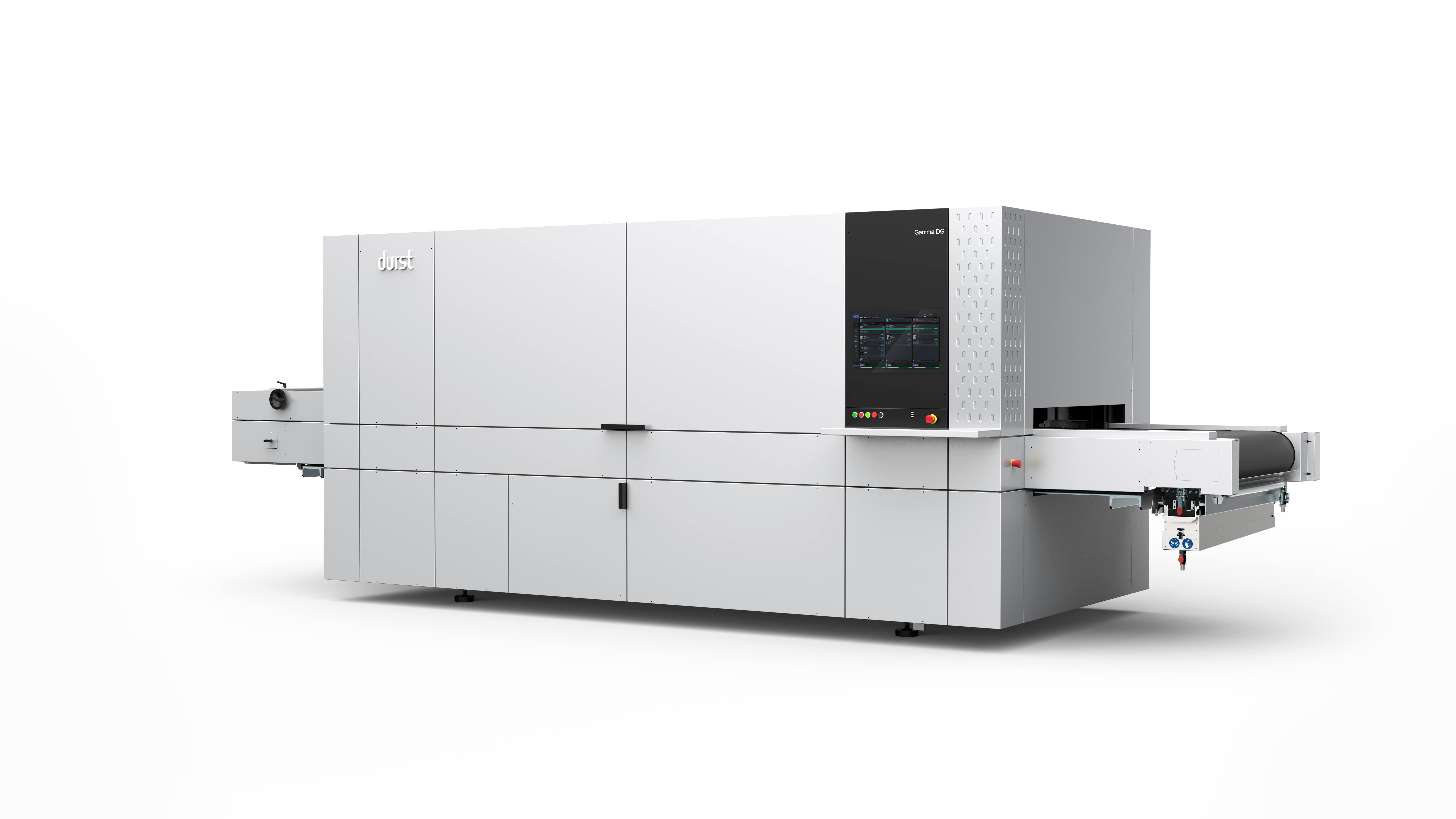 Ceramic Glazes
OPEN GLAZE SYSTEM Glazes available and supplied by various Durst certified glaze manufacturers
Software
HIGH WORKFLOW EFFICIENCY Sophisticated user software for preparing and correcting jobs directly on the printer or remotely via optional Hotfolder or Gamma PrepStation for production monitoring. Full synchronization with the Durst Gamma XD - Digital Decoration Printers
Virtual Showroom
In the Virtual Showroom you will find detailed information and specifications on Durst printing systems. The respective content is updated regularly and you will also find the latest updates here.