In the Virtual Showroom you will find detailed information on Durst printing systems.
Unmatched reliability and performance
Alpha Series defines a new quality and speed standard in industrial textile printing.
1450 sqm/h maximum speed (depending on printing width, settings and operating hours)
64 printheads with continuous ink circulation
8 colors with symmetrical color arrangement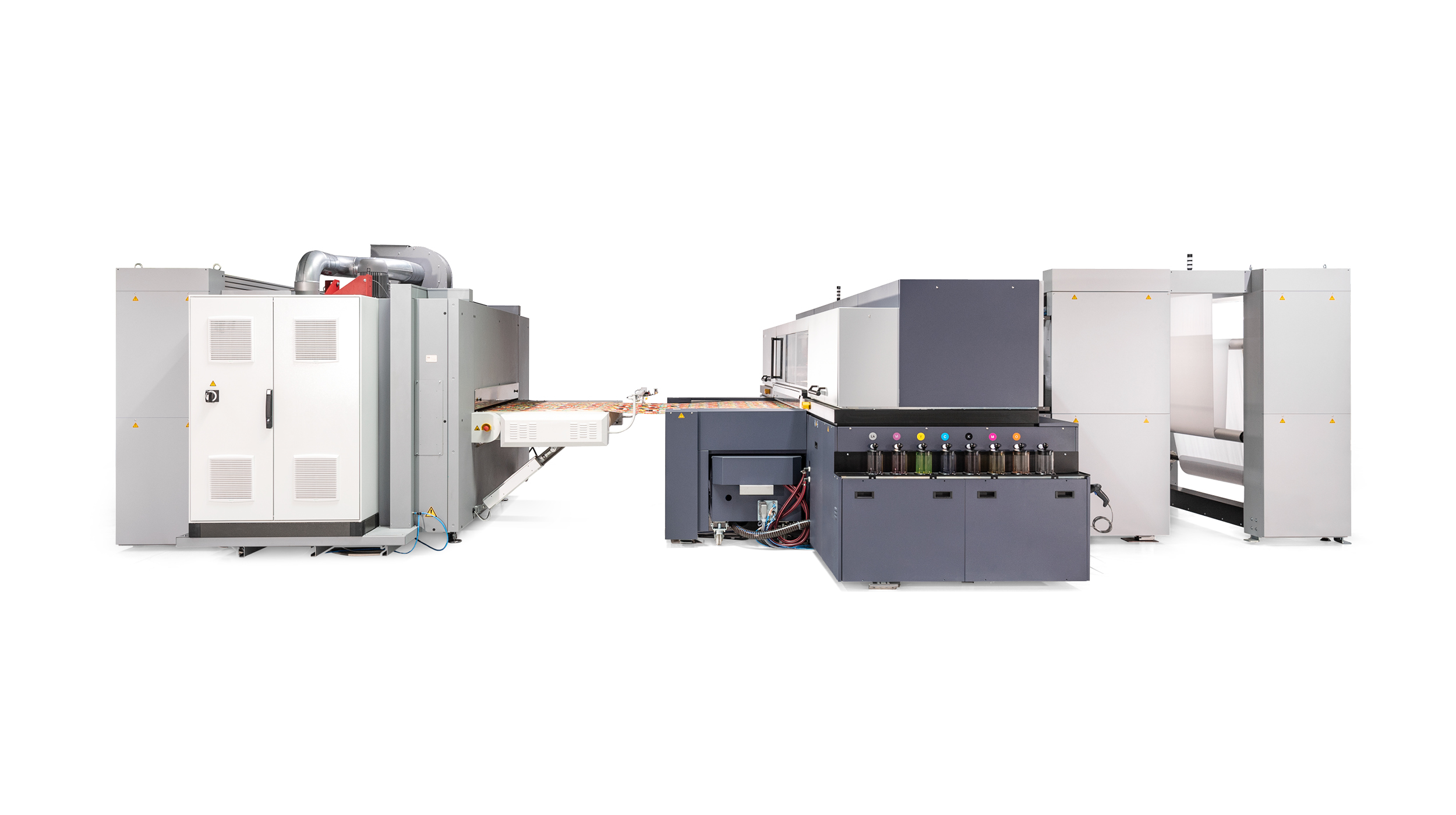 Inks
For the Alpha Series, Durst offers environmentally friendly, water-based, acid- and reactive-based ink systems as well as the new advanced digital pigment ink. It is the first ink system on the market that enables a one-step process with soft touch and brilliant colors. It delivers impressive printing results with excellent light fastness and wet rub fastness and can be used on all types of fabric.
Software
The Alpha Series printers are all equipped with the new deeply integrated software solutions. This turns the printer into a production unit from day one. To integrate e-commerce businesses, Durst offers a scalable solution with Durst Smart Shop. All Durst software can be modularly extended and managed with a web-based user interface.
product articles
articles demoheadline