In the Virtual Showroom you will find detailed information on Durst printing systems.

SMART EDITOR
CORRUGATED
Integrate our graphical online editor into your existing web shop. Durst Smart Editor is designed to provide your customers with a superior print shopping experience thanks to real-time product personalization.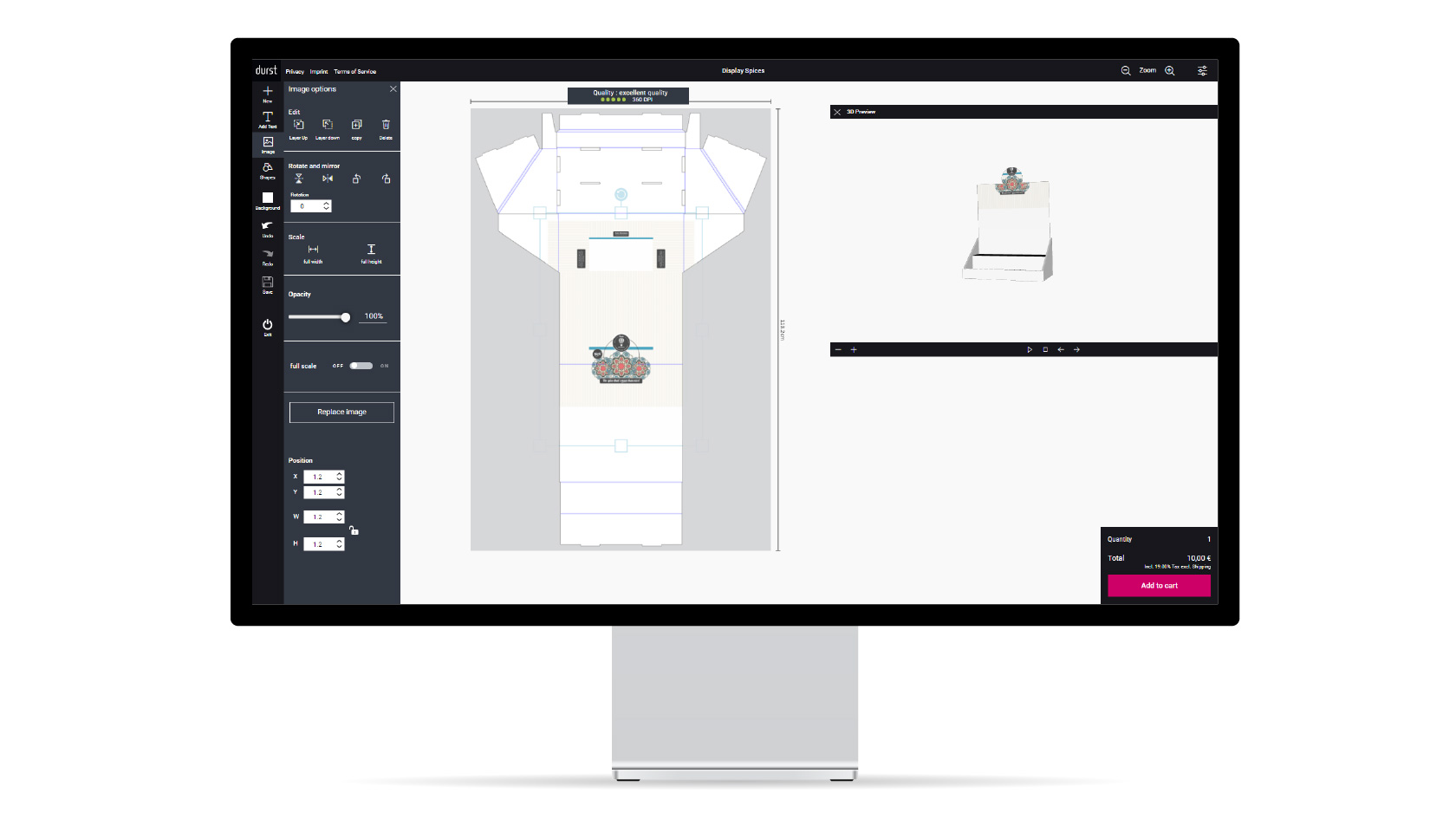 Benefits
YOUR WEB SHOP, OUR GRAPHICAL ONLINE EDITOR FOR YOUR CORRUGATED BUSINESS.

> DOUBLE-SIDED PACKAGING DESIGN
> FEFCO AND ECMA STANDARDS SUPPORT
> SECURED OUTCOME WITH 3D PREVIEWS
WHY SMART EDITOR FOR CORRUGATED?