In the Virtual Showroom you will find detailed information on Durst printing systems.
Lift ERP
Lift ERP's software system provides a single integrated platform to run every aspect of your print business. The process is automated and streamlined, from taking a customer's order online, into preflight and manufacturing, and all the way though to customer delivery. We have one overriding goal at Lift; create a workflow management system flexible enough to meet your needs, so you don't have to force your process to conform to the software.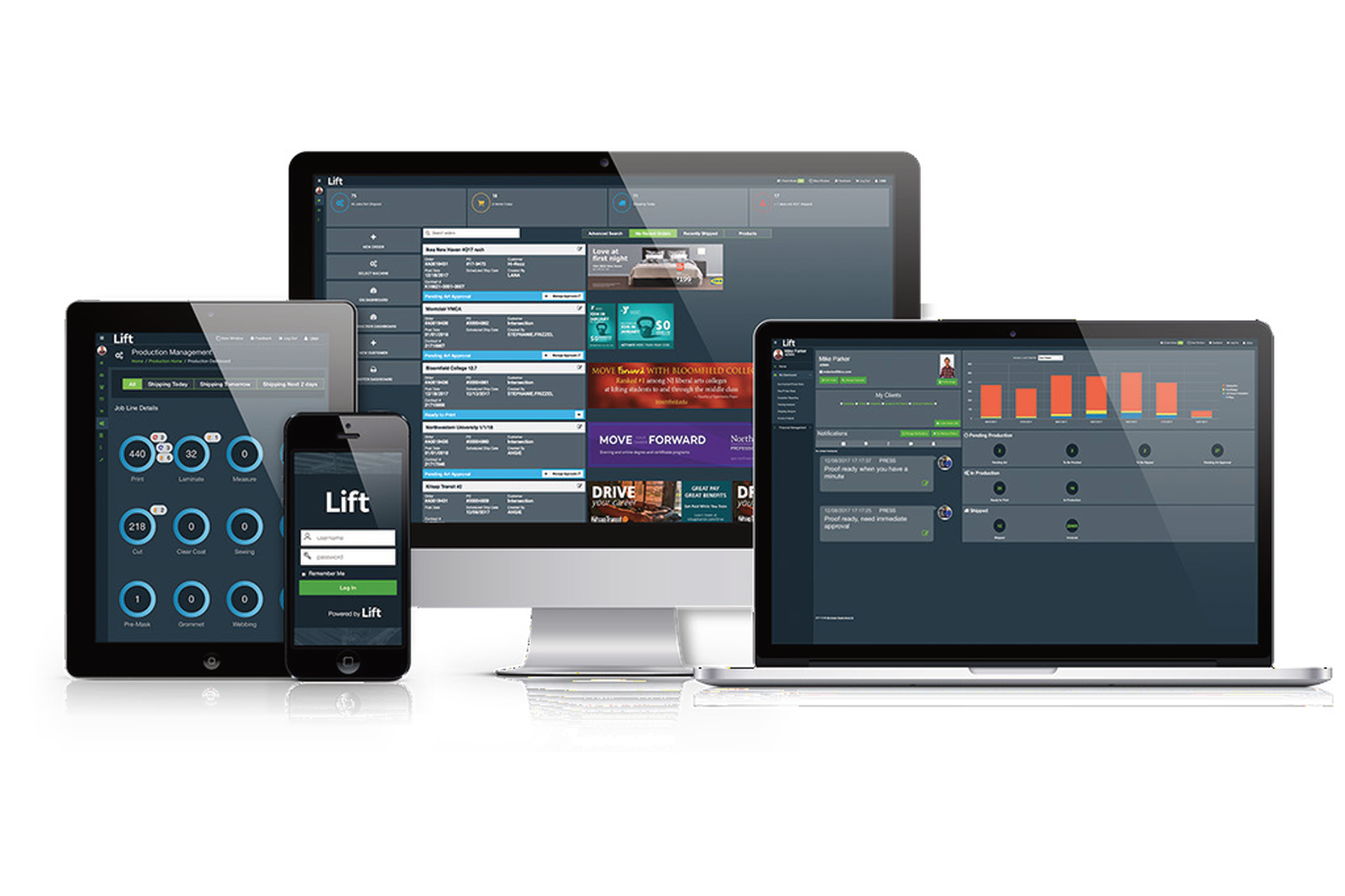 Why Lift?
Built by printers, for printers, Lift Software was designed with your specific business in mind. Lift Software is configurable, intuitive and streamlined, modernizing your print business.
Cloud Based System
Reduce IT infrastructure and costs while letting Lift manage your technology securely, allowing you to view your information from anywhere, at any time.
Paperless Workflow
No more paper job tickets covered with notes, leaving you vulnerable for losses and delays. Lift uses screens and devices so every participant gets the information they need.
Real Time Visibility
From order creation to shipment, keep your customers and yourself in the loop with real time reporting and push notifications