In the Virtual Showroom you will find detailed information on Durst printing systems.
The multipass inkjet printer series with the highest resolution for high-volume production.
The Rho 2500 series consists of the three models Rho 2500 / i / HS i

The Rho 2500 convinces with a resolution of up to 1000 dpi at 8 pl, providing fine printing quality while maintaining high productivity of up to 1,250 sqm/h (13,450 sqft/h). It is based on a modular concept and available in three print head configurations that can be upgraded at any time. Depending on the required productivity, the S model starts with six print head rows, for the next level, Rho 2500 M comprises eight head rows and the Rho 2500 L has 10 head rows.

The Rho 2500 i (industrial) and Rho 2500 HS i are designed for applications in industrial environments such as wood decoration, interior décor, corrugated packaging and displays. The HS model can achieve a maximum productivity of 1,250 sm/h (13,450 sqft/h) and a production capacity of 600 – 800 sqm (6,458 – 8,611 sqft).
Up to 1,250 sqm/h (13,450 sq.ft/h) productivity
8 pl drop size for highest resolution
Dual Track - 2 boards parallel printing
Modularity - 3 versions available (S/M/L)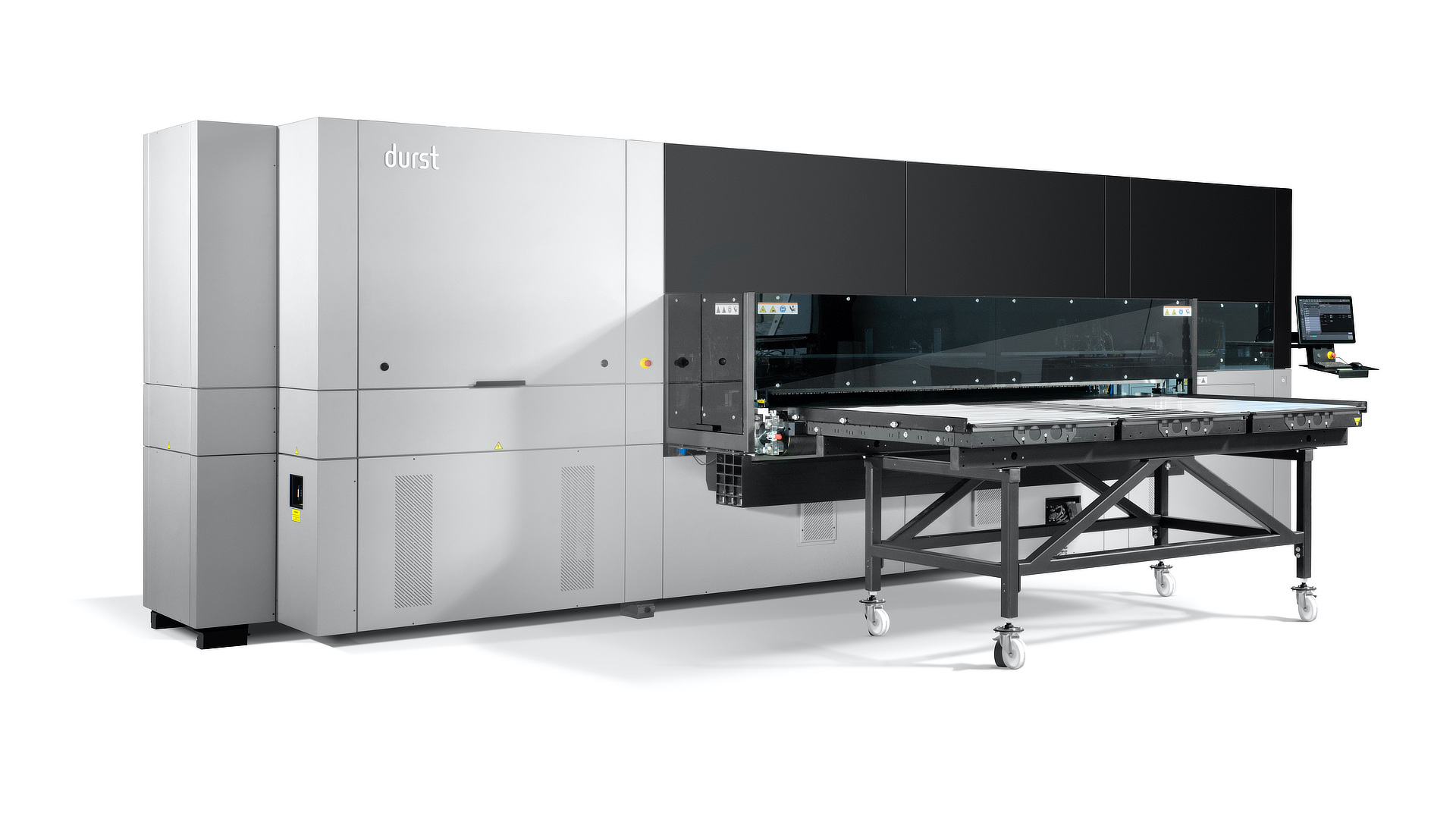 Inks
Our recommended ink set for the Rho 2500:

> POP HS
> POP FLEXIBLE
> POP PLUS
Software
Our Durst Software enables to efficiently streamline printing production and processes:

> DURST SMART SHOP
> DURST WORKFLOW
> DURST ANALYTICS
product articles
articles demoheadline