In the Virtual Showroom you will find detailed information on Durst printing systems.
Gamma 148XD - Single Pass Digital Decoration Printer for printing widths up to 1400mm
INNOVATIVE PRINTER DESIGN
Compare to the previous Gamma printers, the Gamma XD Series feature a new, innovative printer design with new technologies that have significantly enhanced its performance. This new series of digital printers for pigmented ceramic inks, in fact, is the result of the experience developed by Durst, the first company to develop and introduce a digital printer dedicated to the ceramic industry back in 2004. The Gamma XD Series, thanks to its new printer concept with a new high performance and cost efficient printhead design and ink management system, provides an unreached print quality, reliability, and design flexibility. Gamma XD printers are rated the best single pass digital ceramic printers in terms of long-term repeatability, important for re-reproducing the same tile collections over time, uptime and very low service and maintenance costs.
Exceptional high print quality without banding & lines
Over 10 million m2/year without changing print heads
Large drop Durst DM print heads for effect inks
Very low service and maintenance costs (6000 to 8000 EUR/Year)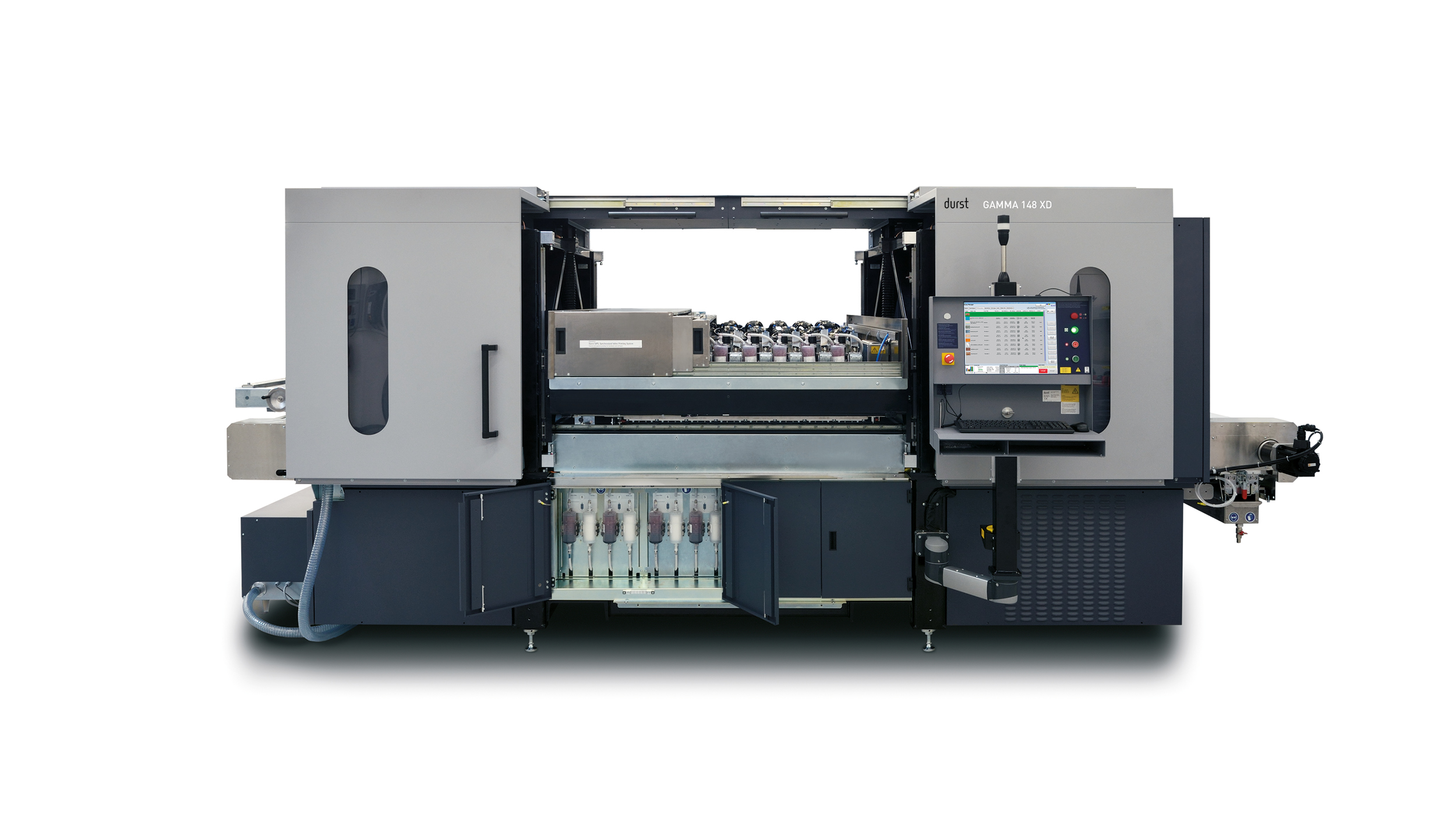 Inks
OPEN INK SYSTEM
Certified ceramic color and effect inks available from all major ink manufacturers
Software
HIGH WORKFLOW EFFICIENCY
Sophisticated user software for preparing and correcting jobs directly on the printer or remotely via optional Hotfolder or Gamma PrepStation for production monitoring.
Full synchronization with the revolutionary Durst Gamma DG - Digital Structure Printing Technology