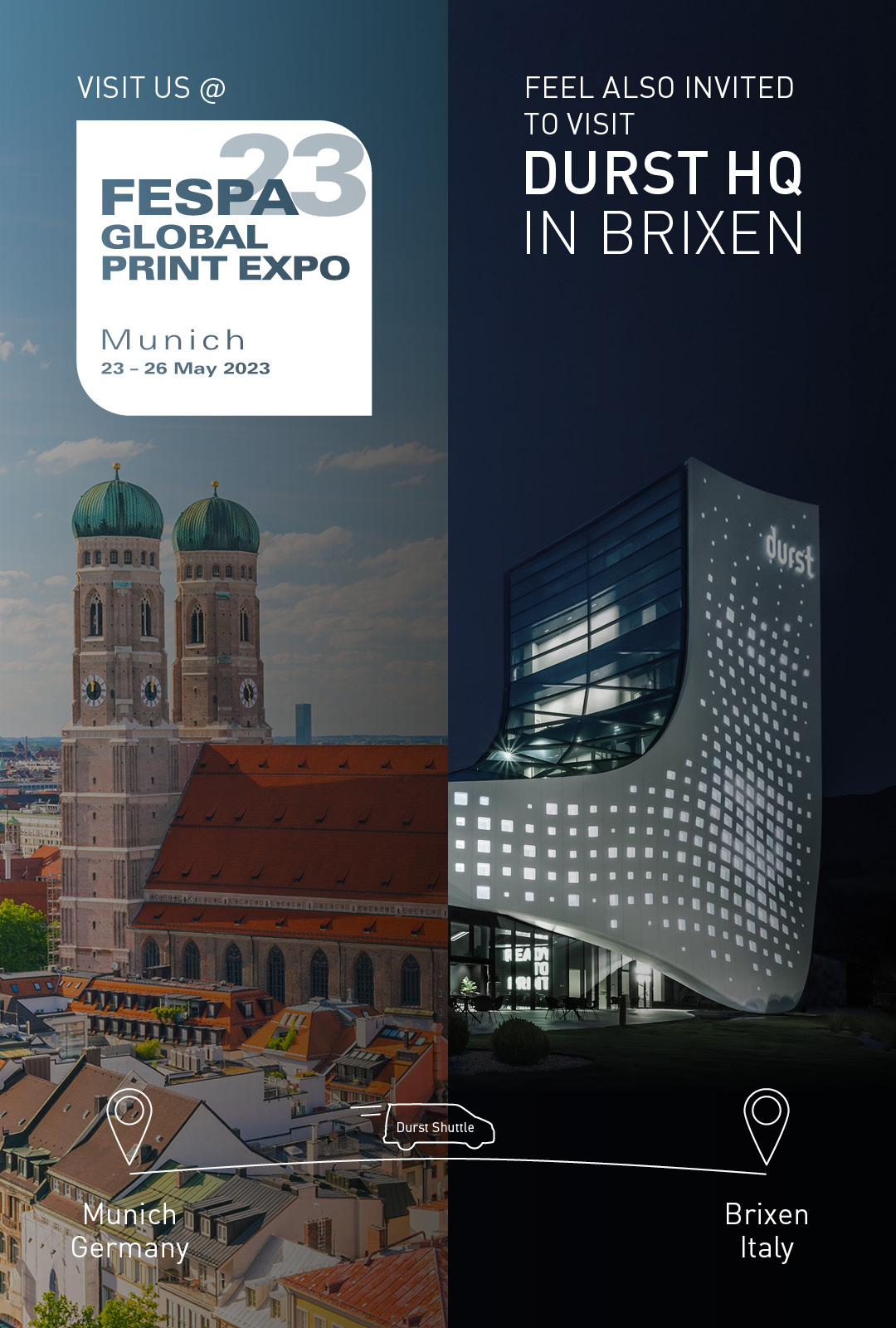 Durst @ FESPA 2023, Munich & Brixen
May 23 – 26, 2023, MUNICH
HALL A2, Booth A10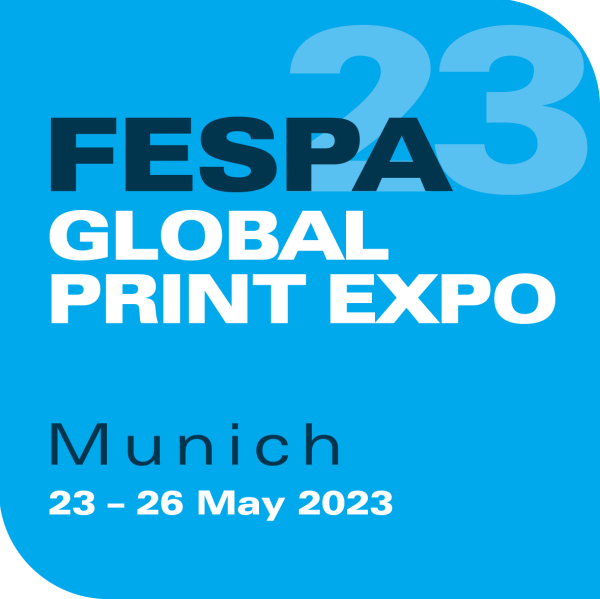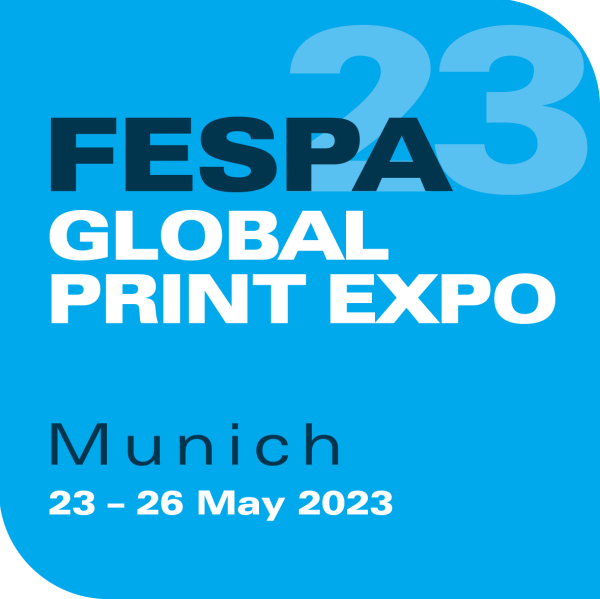 Use this registration code: FESPBhPSp60
360° Production Excellence
Durst, as a systems provider for digital printing production, is renowned for its comprehensive Production Excellence solutions, offering end-to-end coverage of entire printing production processes. Our range of services includes expert consultation, as well as the provision of top-line hardware, ink, software solutions.


We provide customized 360-degree solutions for every aspect of production, ensuring that you have access to the perfect printer and ink for your specific requirements.
We are committed to delivering exceptional service that begins long before the production process, as our consultation services help you identify the most effective solutions for your applications. We also provide after-print support to help you resolve any issues that may arise.
Our advanced software solutions, tailored to digital printing, allow you to streamline the process "From Pixel to Output" for increased levels of automation and efficiency. Improve your printing production processes and simplify your business, from initial file creation through prepress to production and final analysis.
Be sure to visit us at FESPA to see our latest hardware automation advancements - stay tuned for more information!
---
DISCOVER THE WORLD OF DIGITAL PRINTING


VISIT US AT FESPA IN MUNICH
VISIT US IN HALL A2, Booth A10
Be ready for the next level of automation and the fastest roll to roll printer in the market – two completely new solutions of our portfolio!
Our experts will be available for discussions and live demonstrations throughout the show. Reserve your spot today for guaranteed expert talks!
VISIT OUR OPEN DAYS IN BRIXEN
During FESPA our shuttles will bring you from Munich to our headquarters in Brixen (about 3 hours drive), to witness live demonstrations of our latest P5 Printers in action at our Customer Experience Center.
In addition, you will be taken on a factory tour and provided with lunch and coffee breaks.
VISIT ESCHER DIGITALDRUCK IN GERSTHOFEN
An hour's drive from the Munich trade show, our customer Escher will open his doors for you to explain why he decided to invest in his second P5 500 immediately after being the field test client for this printer.
Daily shuttles from Munich to Gersthofen (Escher Digitaldruck) at 08.30 am. Return at around 12.00 pm (meeting points on agreement).*
Daily shuttles from Munich to Brixen (Durst HQ) at 08.30. Return at around 5.00 pm (meeting points on agreement).*
* Registrations are possible until 6 PM the day before and until a maximum number of participants is reached.
To receive more information and/or make any appointments prior or during FESPA, please fill out the form below and one of our representatives will be in touch with you shortly.
---
DURST SOFTWARE - WEBINAR JOURNEY
A smooth path to peak performance
Explore the 6 steps of how our software can help you digitize and automate various aspects of your business, from online ordering options, through prepress and production automation, before arriving at final analysis.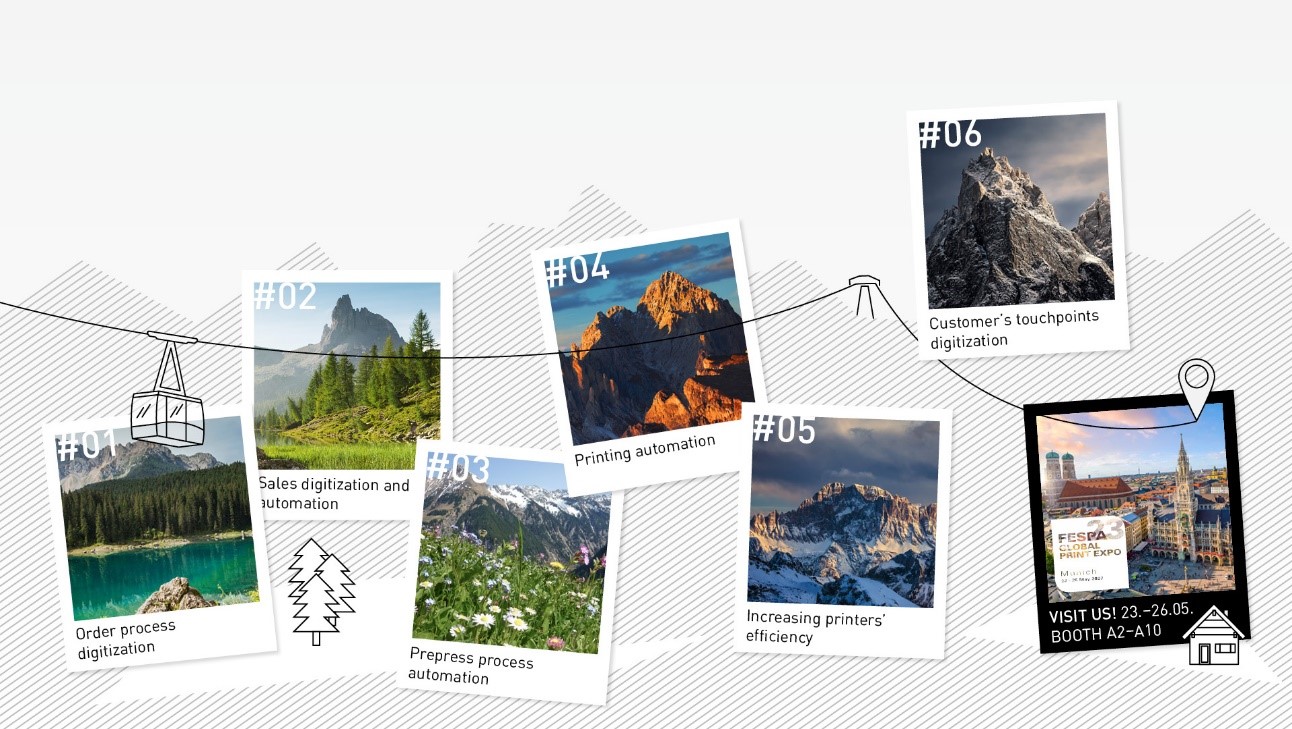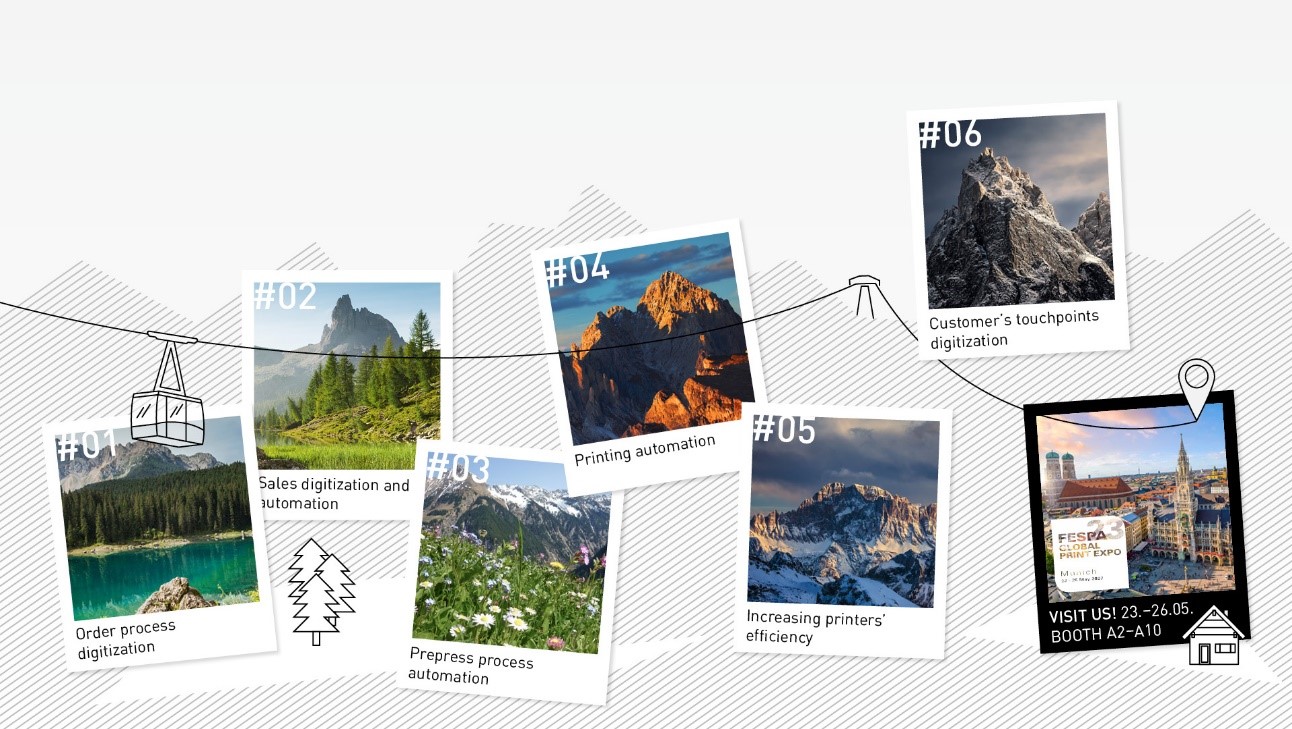 ERP/MIS software to streamline and automate every aspect of your print business
Web-to-Print solutions to attract leads, engage customers and successfully sell products online
Prepress and Production software to simplify and automate the management of prepress and production tasks
Analytics software to handle production data of our Durst Printers and increase the equipment efficiency
---
PRESS CONFERENCE
Meet us for the press conference before the official start of the show, on Tuesday, May 23 at 10.00 a.m. at our booth.
---
VISITOR BADGES
By using our unique promo code "FESPBhPSp60", you will be able to get free vouchers for FESPA, until April 23rd.
Should you require an invitation letter for a VISA application please download and complete this form. Once complete please send to marketing@fespa.com
---
MORE INFORMATION