In the Virtual Showroom you will find detailed information on Durst printing systems.
Durst Analytics
Durst Analytics helps to make production results more transparent. Users can view the most important print production data via a web browser or receive an automaticly generated report via email. This gives users an overview of their printing systems at all times and allows them to monitor material, ink consumption and productivity at a glance.
Why Durst Analytics?
Efficiency
Use data dashboard generated by Analytics to improve your production effiency
Real time status
Use Analytics to see your productivity data in real time anywhere you are
Data generation
No matter how you want to process print production data, Analytics makes it available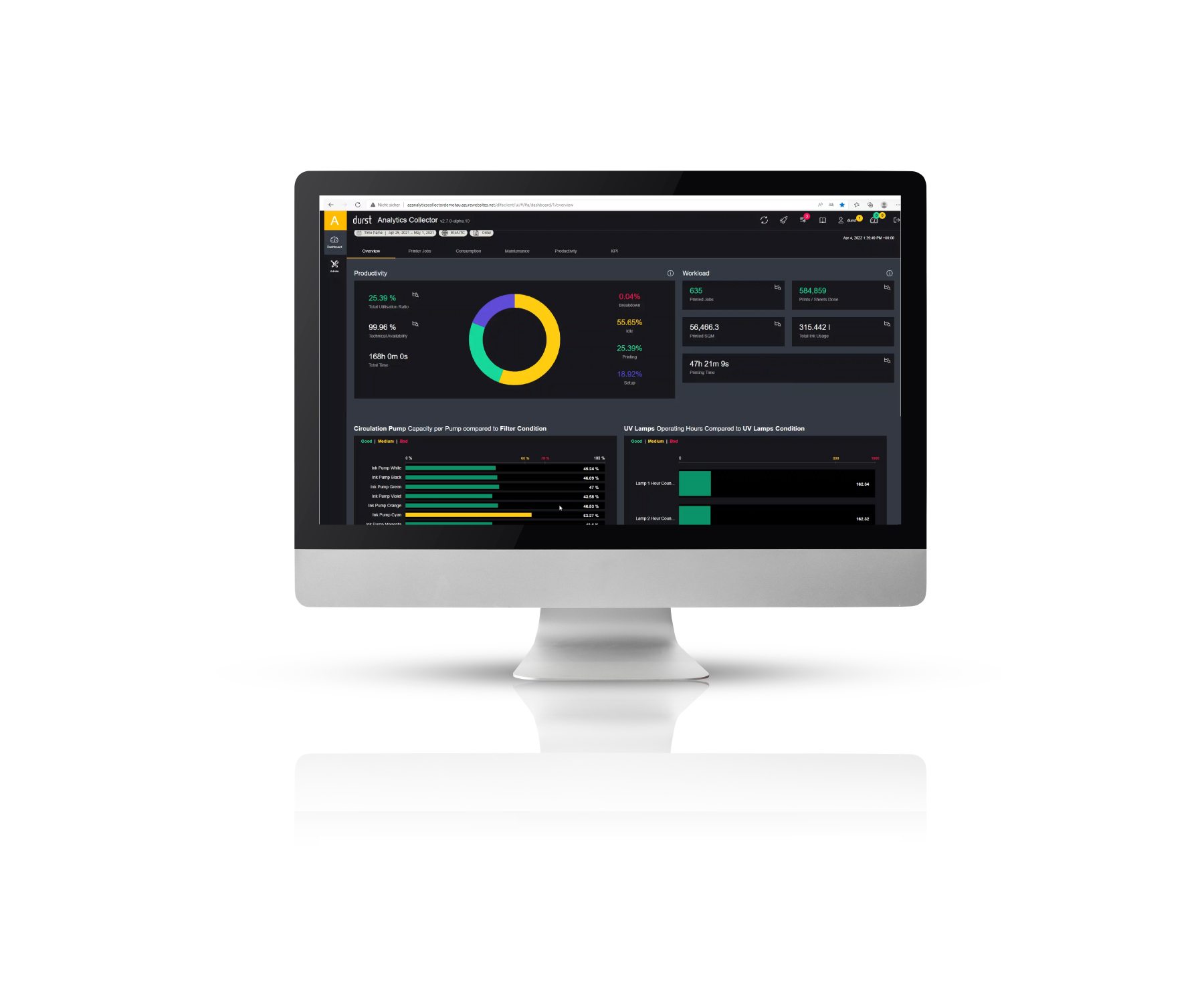 DURST ANALYTICS
Utilizing a server-based system to connect all printers equipped with Durst Analytics and to make the data avaiable to production planning or ERP systems.

> Management of several printing machines
> Interface for the integration of Durst Analytics
with the customer's own IT environment