In the Virtual Showroom you will find detailed information on Durst printing systems.

SMART SHOP
LABEL & FLEXIBLE PACKAGING
The customizable web-to-print solution designed for the label printing industry. 

Smart Shop is a scalable solution: everything from a pre-configured site to an entirely customized range of multi-shops can be created by our software engineers for rapid deployment into B2C, B2B, retail, and franchise marketplaces.  Unlock your full company's potential with the ultimate e-commerce web-to-print solution: Durst Smart Shop.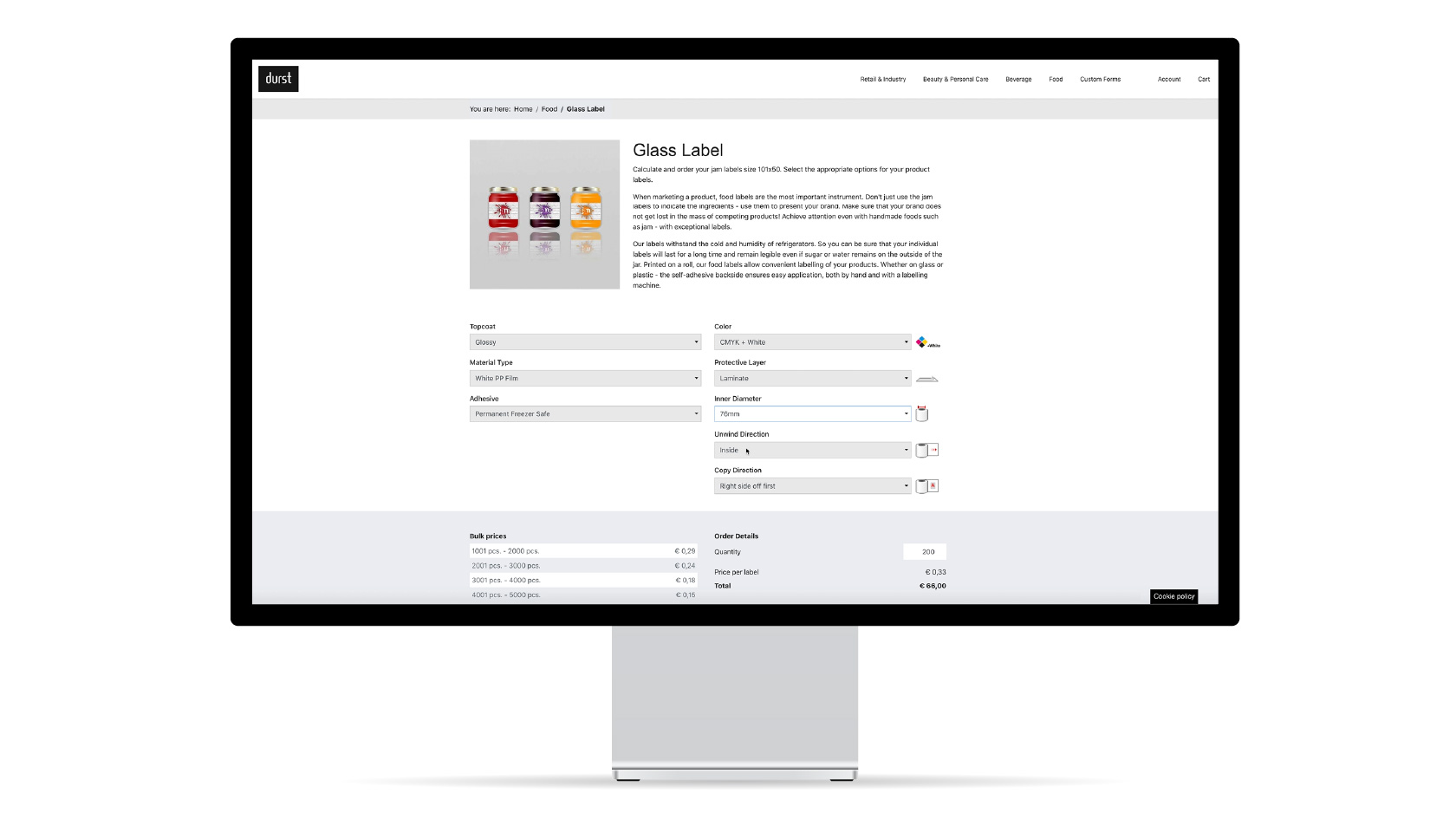 Benefits
UNLOCK A NEW LEVEL OF ONLINE PRINT BUYING EXPERIENCE: FROM ONLINE PRODUCT CONFIGURATION AND DESIGN TO PRINT-READY FILE.

> LABEL DEDICATED
> ONLINE PERSONALIZATION
> PRINT READY FILES OUTPUT
WHY SMART SHOP FOR LABEL & FLEXIBLE PACKAGING?