In the Virtual Showroom you will find detailed information on Durst printing systems.

SMART EDITOR
LFP & GRAPHICS
The professional graphical online editor designed to allow personalized print products to be designed directly in the web-browser. Banners, flags, displays, wallpapers and much more: a variety of Large Format products are available in the editor.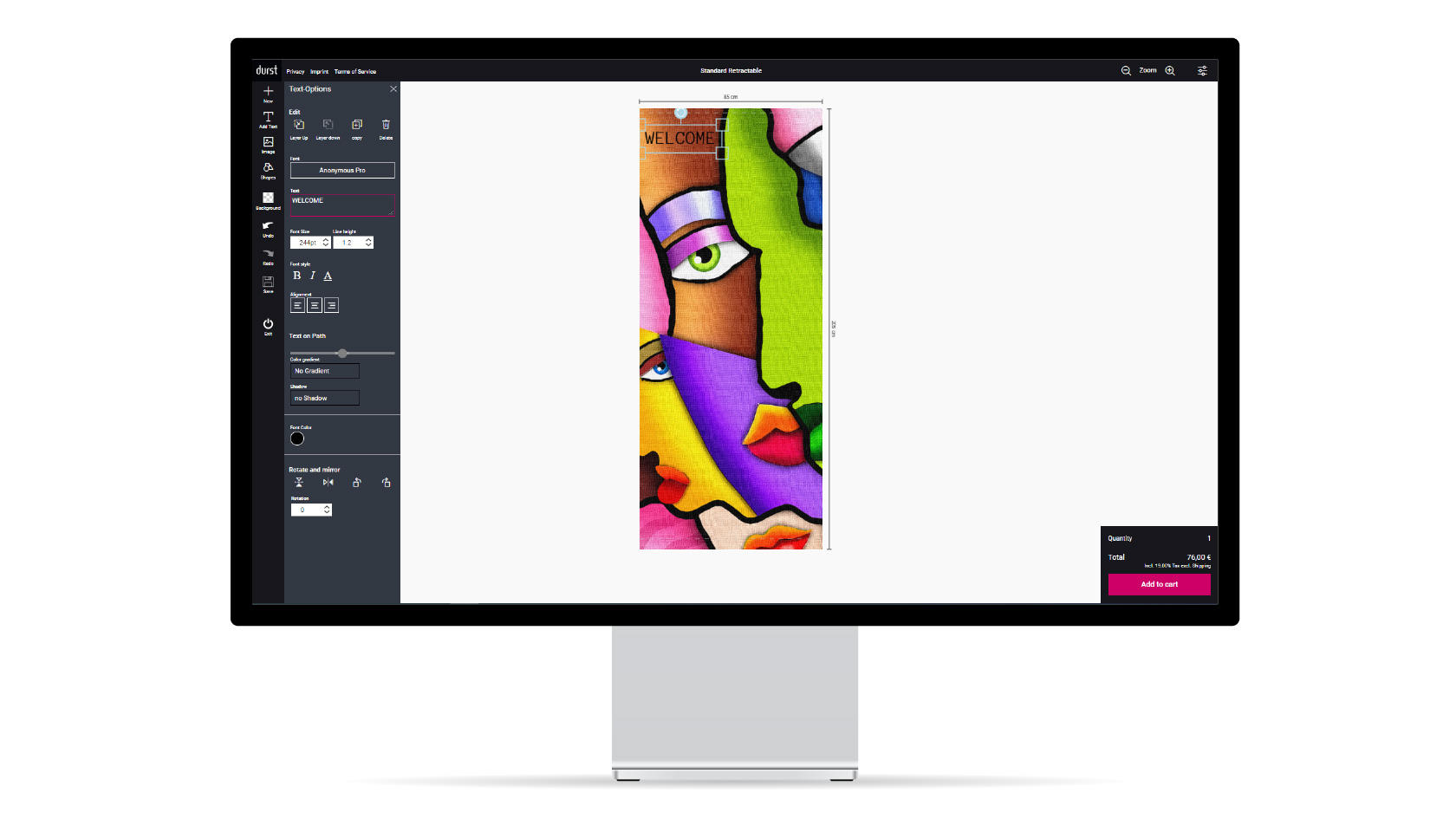 Benefits
ENHANCE YOUR WEB SHOP WITH REAL-TIME PRINT PRODUCTS CUSTOMIZATION.

> EASY INTEGRATION  WITH YOUR WEBSHOP
> PRODUCT SPECIFIC EDITOR
> SUPERIOR PRINT BUYING EXPERIENCE
WHY SMART EDITOR FOR LPF & GRAPHICS?